CNN
 — 

A top Ukrainian official has detailed for the first time how a Russian helicopter pilot defected by flying his Mi-8, along with unsuspecting crew members, to Ukraine.
In an interview with Radio Liberty, which is set to air later this week, the head of the Ukrainian Defense Intelligence, Kyrylo Budanov, described how the incident unfolded.
"We were able to find the right approach to the man," he told the news outlet.
"We were able to create conditions to get his whole family out undetected, and eventually create the conditions so that he could take over this aircraft with a crew that did not know what was happening.
"Two more people were with him – a full crew of three persons in total. When they realized where they had landed, they tried to escape. Unfortunately, they were eliminated. We would prefer (to take) them alive, but it is what it is."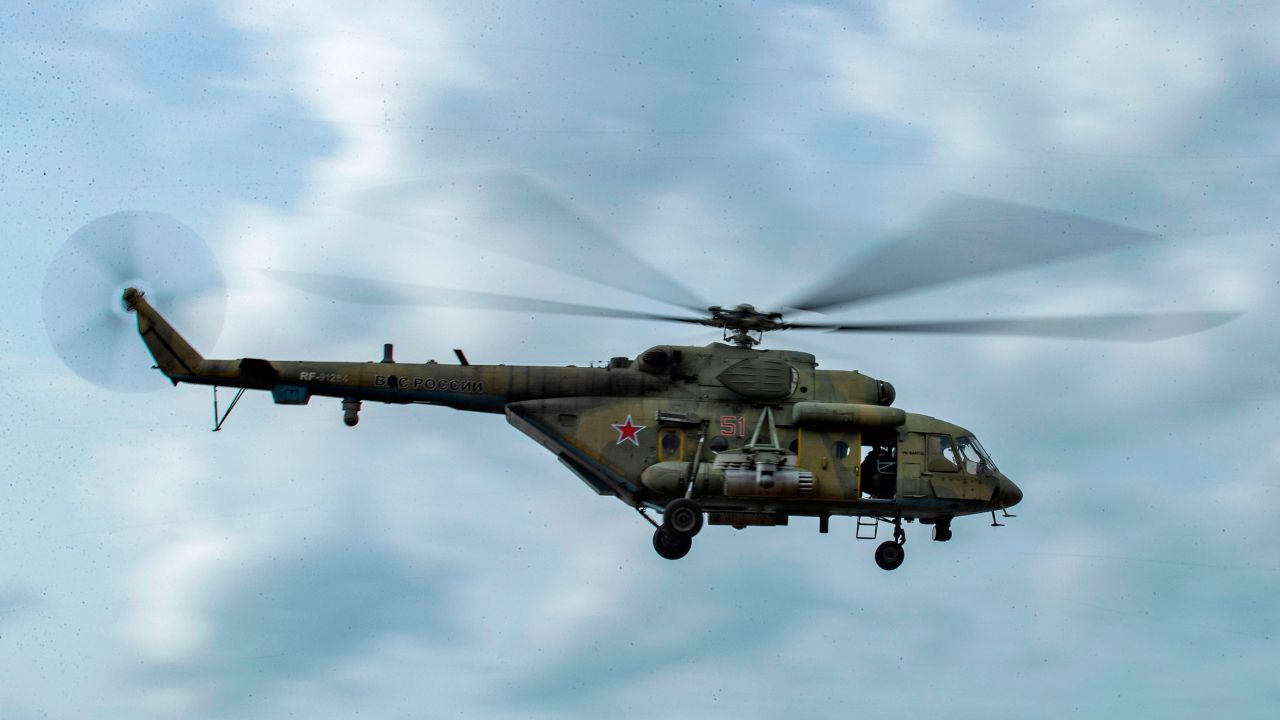 Budanov added: "The pilot feels great, everything is fine. He has two options, but he is leaning towards staying here."
"No one has done this before, but I hope we can now scale it up."
CNN has not confirmed whether the defection did take place, as described.
One unofficial Russian Telegram channel had reported that an Mi-8 helicopter had flown into Ukraine and landed in the central region of Poltava by mistake.
Another said it had diverted to the Ukrainian town of Vovchansk just across the Russian border in Kharkiv, which would be more likely than flying all the way to central Ukraine.
The Russian Telegram Voenniy Osvedomitel said Ukrainian intelligence had lured the pilot to Ukrainian territory and that the helicopter was carrying spare parts for Su-30SM and Su-27 fighters. It also reported the deaths of the other two crew members as they tried to escape.
Ukrainian journalist Yuriy Butusov, who has well-established contacts in the Defense Ministry, said the Mi-8 had flown to a Ukrainian base. He reported that "the helicopter is fully intact and will be added to the Ukrainian Armed Forces after a detailed examination of its equipment."