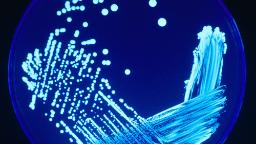 CNN
 — 

Poland's domestic security agency is investigating whether an outbreak of Legionnaires' disease that killed seven people in the south of the country might be the result of intentional tampering with the water system, authorities said on Friday.
The bacteria that causes the illness has been found in 113 patients hospitalized in Rzeszow and the surrounding area, health authorities said. The seven people who have died were aged 64 to 95 and had other health conditions.
The deputy coordinator of special services, Stanisław Żaryn, told PAP news agency that the Internal Security Agency was investigating the outbreak to rule out some intentional activity.
Although he described this as routine, he said various scenarios needed to be checked. This included ruling out any possible involvement by Russia, he said.
Earlier on Friday, private radio RMF reported that Internal Security Agency (ABW) officers were checking local water systems and that so far they had found no grounds to suspect sabotage.
Legionnaires' disease, caused by the legionella bacteria, can result in a severe form of pneumonia. The most common form of transmission is inhalation of contaminated aerosols produced in conjunction with water sprays, jets or mists of contaminated water sources, according to the World Health Organization (WHO).
Rzeszow Mayor Konrad Fijolek said on Thursday that authorities were testing water samples for legionella and that the results would be known on Monday.
Meanwhile, the city was increasing the levels of chlorine, UV rays and ozone used for water treatment to the maximum. The water system will also be rinsed and disinfected, he said.